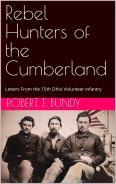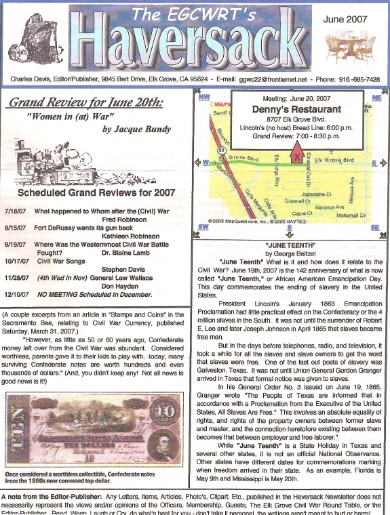 THE HAVERSACK WAS THE OFFICIAL NEWSLETTER OF THE ELK GROVE CIVIL WAR ROUND TABLE.
Each issue contained upcoming programs and interesting articles. And watch out for the Civil War Recipes! The Haversack is no longer published with the addition of the website.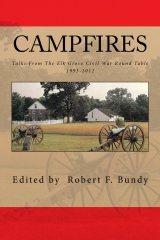 Our newest publication, CAMPFIRES, includes talks given to the Round Table over the years. Also included is a complete history of the Elk Grove CWRT including topics, speakers and date of the presentations.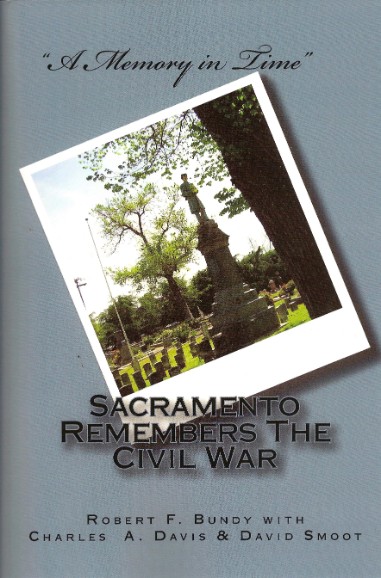 SACRAMENTO REMEMBERS THE CIVIL WAR WAS WRITTEN BY MEMBERS OF THE ELK GROVE CIVIL WAR ROUND TABLE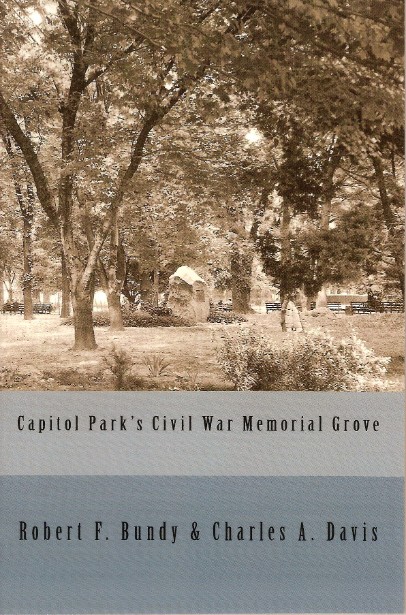 HISTORY OF THE CIVIL WAR MEMORIAL GROVE IN CAPITOL PARK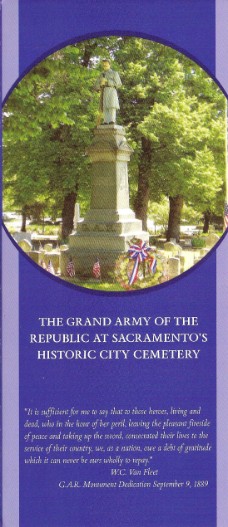 ONE OF A SERIES OF SACRAMENTO'S CIVIL WAR HISTORY BROCHURES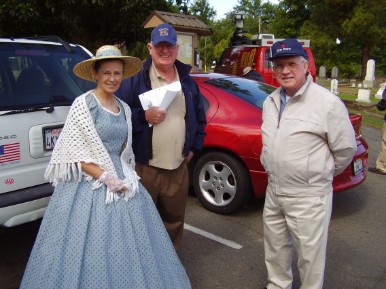 MEMORIAL DAY AT HISTORIC CITY CEMETERY
JACQUE BUNDY, PORTER MOSS AND JOE FABEL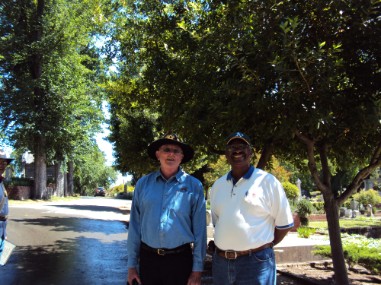 George Beitzel (L)-President of the Elk Grove CWRT with George Foxworth of the Sacramento CWRT. Memorial Day 2010 Historic City Cemetery
Joe Fabel was kind enough to write a special 2010 Memorial Day poem. Joe recited his poem at Grand Army of the Republic Plot #2.
THOSE BURIED HERE
They were born in "many places"
But all volunteered to battle disunion
of their nation of gathered States
Whether through thought of glory
Or vision of promotion or medals,
They formed a bulwark of pride
Each harbored within nervous heart
A desire to be true to their manhood
And to bring honor to family and home.
Shattered quickly were those initial ideas
Of an early and decisive Union offensive,
That unrealistic belief of invinciblity.
Battle after battle of bloody engagement
Dislodged hope of early cessation of war;
Their Brotherly Enemy proved determined.
Close companions were wounded or killed
In the quick and quiet blur of close battle,
One moment yelling the next moment silent.
Some wounds were physical, others hurt
The inner psycho with damage just as true,
A scar which maimed amd remained forever.
The insatiable war demanded sacrifice of
Friend and Foe without favoring one or the other,
Until at last one side decided "enough, no more".
The young had become old, the ideals had faded,
the thoughts of glory were replaced by the desire
To end the ling, bloody fraternal killing of war.
Finally, those still standing were able to return
Home to rest and mend their bodies and minds,
To renew their quest for providing for family.
Today we recognize, honor and salute
Those Union Veterans of the Grand Army
Of the Republic who eternally rest here.
These soldiers' battles were fought alone
In valleys, on hilltops, in forgotten places,
Amidst unknown towns and villages and farms.
The individual contributions cannot be weighed
Nor measured against another's participation;
Each perfomed according to his own perceptions.
The marker present here identifies the final resting
place of these citizens who believed that a Union
Of People was much preferred to a Group fo States.
Let us honor them as individuals not submerged
Within the many; each soldier fought often alone,
Confused, frighten, scared of that next whining bullet.
They were called Henry, Caleb, John, Anthony,
Stephen and myriad other names given by mothers;
They would prefer to be remembered accordingly.
PRINTED WITH THE PERMISSION OF JOE FABEL-AWARD WINNING POET
ELK GROVE CIVIL WAR ROUND TABLE